News & Updates
May 29, 2020 – COVID-19 Update
Partners Bank lobbies will reopen on Monday, June 1, 2020 for normal business hours.
We look forward to welcoming you back to our lobbies which will look and operate a little differently to protect the health and safety of you, our employees and fellow customers.
We encourage you to continue using our online and drive-up services to meet your day-to-day banking needs whenever possible. 
We ask that if you feel sick or exhibit any signs of illness, please do not enter the building. This is for everyone's safety.
Appropriate 6-foot social distancing measures will be followed. There will be floor markers to assist customers in maintaining this distance. We will also have non-touch hand sanitizing stations in place.
Our tellers and New Account Representatives will have protective Plexiglass shields to keep everyone safe. Some of our employees may also be wearing face masks. If you are wearing a face mask, you may be asked upon entering our building to remove your face mask briefly for security and identification purposes. If you are unable to do this for personal reasons, we ask that you use our drive-up services.
Thank you for your understanding and cooperation as we navigate this new normal together. We remain here to help you with all your banking needs. 
May 14, 2020 – COVID-19 Update
For the continued safety of our customers and staff, Partners Bank lobbies will not be reopening at this time.
All drive-ups will remain open, and the Marshfield walk-up window will remain open. Customers can also use our Online Banking and Mobile App 24/7 to meet their financial needs.
Please know that we will continue to monitor the crisis and the guidance of public health officials. We will move forward with caution and care for the benefit of our staff and customers. Thank you for understanding. We look forward to continuing to serve our customers and communities.
April 6, 2020 – COVID-19 Update
COVID-19 prevention efforts are having an impact on everyone. The closures we are seeing as part of the social distancing efforts are having an effect on everyone. If you are experiencing financial difficulties due to this, please contact your loan officer immediately to discuss payment deferral options.
Marshfield: 715-384-4005
Spencer: 715-659-2430
Stratford: 715-687-2411
March 20, 2020 – COVID-19 Update
"In light of the ongoing developments related to the current COVID-19 virus and its impact on financial markets, Governor Tony Evers alongside the Wisconsin Department of Financial Institutions (DFI), the Federal Deposit Insurance Corporation (FDIC), and the National Credit Union Administration (NCUA) are reminding Wisconsinites the safest place to keep their money is in FDICinsured banks and NCUA-insured credit unions. Gov. Evers is also cautioning individuals to remain vigilant against COVID-19-related scams." -Governor Tony Evers
We encourage you to use extra caution, as scammers will use the ongoing events to exploit fears and take advantage of people. Never give out your social security number, account numbers or other personal information to anyone. This includes important passwords and usernames. Partners Bank will never call you to ask for any of this information.
March 18, 2020 – COVID-19 Update
As of Wednesday, March 18, 2020 starting at 12PM, all Partners Bank lobbies will be closed until further notice to do our part to help minimize the potential spread of COVID-19.
The drive-ups will remain open with normal business hours. The walk-up window in the Marshfield location will remain open during this time.
Drive-up hours:
Monday-Thursday: 8:00AM – 5:00PM
Friday: 8:00AM – 6:00PM
Saturday: 8:30AM – 12:00PM
If you need to make a special appointment with a lender or new accounts representative, please call to schedule an appointment.
Marshfield: 715-384-4005
Spencer: 715-659-2430
Stratford: 715-687-2411
Email: customerservice@partnersbankwi.com
Please refer to our website for more information on our alternative banking methods and the latest updates. Click on the yellow banner on the top of the homepage.
Thank you for understanding.
March 13, 2020 – COVID-19 Update
Dear Partners Bank Customers,
We are concerned with the well-being of everyone, therefore we are taking the necessary pre-cautions to not contribute toward the spread of COVID-19, protect each other from being unnecessarily exposed and keep our branches open. We are sanitizing our branches and following recommendations from the CDC to prevent the spread of the virus.
Additionally, we want you to become familiar with all of the ways you can bank with us:
24/7 Phone Banking: Dial-A-Bank- Just dial 1-855-687-3440. If you haven't used our system before, you will want to call the bank to make sure you are set up on this end. Dial-A-Bank puts you in touch with Partners Bank any time day or night.  Whether you're paying bills and need to check your balance, want to find out if a deposit was made, or make a loan payment, Dial-A-Bank is there with the answers.  All you need is a touch-tone telephone and your PIN number, then simply dial 1-855-687-3440.
Drive-through Banking: all 3 of our locations offer drive through banking where you can handle all of your banking needs and never leave your car.
ATM/Debit Cards: Sign up for a Partners Bank debit card for use at our ATMs and for online and in-store purchases.
Online Banking: Access your deposit and loan accounts and even pay bills.
Mobile Banking: Our free mobile app allows you to access your banking wherever you go. Check your balances, make deposits, transfer funds and more.
Contact Us: If you prefer reaching out by phone for your banking needs, please call us at one of our 3 locations.
Marshfield: 715-384-4005
Spencer: 715-659-2430
Stratford: 715-687-2411
Email: customerservice@partnersbankwi.com
Thank you for your continued business with Partners Bank.
Important update regarding COVID-19 from the Wisconsin Bankers Association: https://www.wisbank.com/press-releases/2020/03/covid-19-response-by-wisconsin-banks-to-support-community-health/
2020 Winter Newsletter
Click on the link below to read our winter edition of our customer newsletter!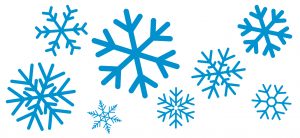 2019 Harvest Day
Thank you to everyone who stopped by our 6th Annual Harvest Day event on October, 12 2019.
Also thank you for to those who donated non-perishable food items for local food pantries.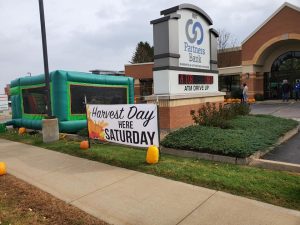 2019 Summer Newsletter
Introducing the new Partners Bank customer newsletter! Click on the link below to read our summer edition!